MEN
Mens Ministry is highly valued at the River. We believe that a unity of strong men in Christ helps to make a solid foundation in the church. Here are some ways to connect with our Mens Ministry. (1) The Wiseman Bible Study Group which meets Monday evenings at 6:30 pm. The location is 322 River Front Drive in Reno. Contact Tom Wise at 745-6626. (2) Weekly Breakfast and Fellowship on Thursday mornings at 7:00 am. Location is Lili's Restraunt at Kietzke Lane and Grove Street. (3) The Quarterly Men's Breakfast held at the church on Saturdays. We open with great food and fellowship followed by a time of worship and an inspiring message from a special guest speaker. We hope you will join us at one or more of these avenues of the Mens Ministry.
PROMISE KEEPERS 2020 LIVESTREAM
The River Men's Promise Keepers (PK) event on Friday and Saturday (7/31 and 8/1) was a success in several ways. The River Church venue was set up ideally for viewing the simulcast event with the safety of all considered. Approximately 30 guys, including River Men and guests, attended between the two days. The response was overwhelmingly positive from the men, with some blown away by what they heard and saw between the 15 speakers and several renowned worship leaders. The messages of the reality of Christ and our role as men just kept coming through the many voices over the two days, as PK is known for. The positives include continuing conversations by men about what their takeaways were, along with new and renewed vigor for our individual purposes in life. The ability to review and re-watch the event for all participants , either live at the Church and on line for up to 2 months is an added benefit.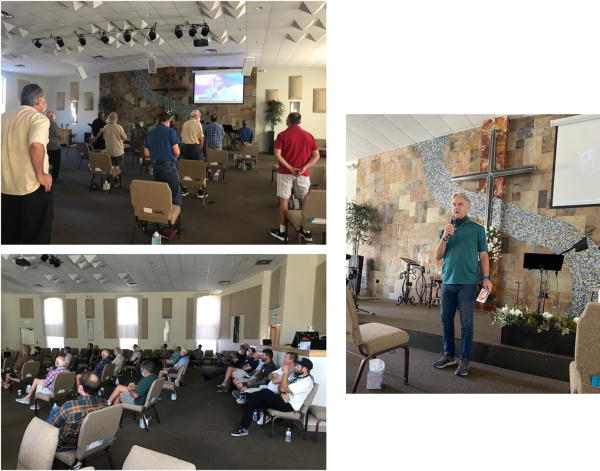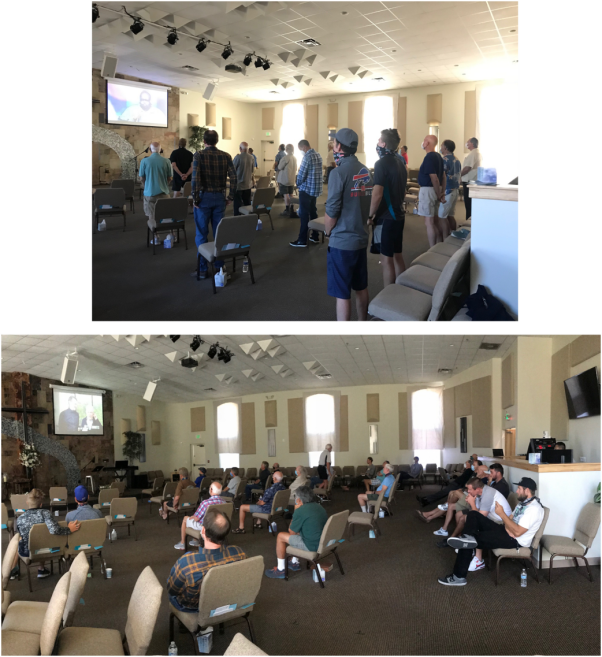 Photos From The Men's "Bows And Bibles" Event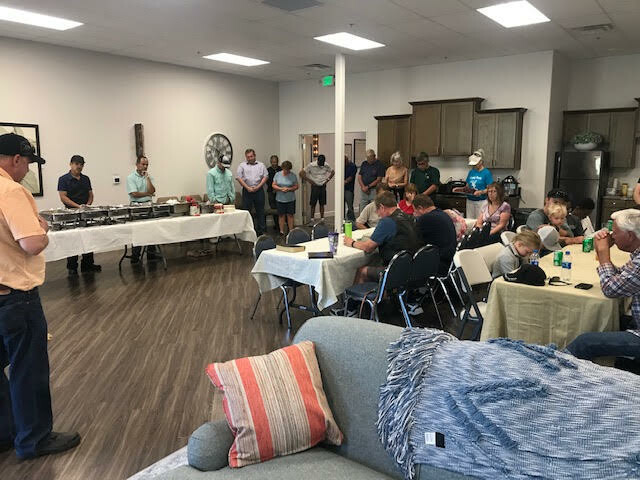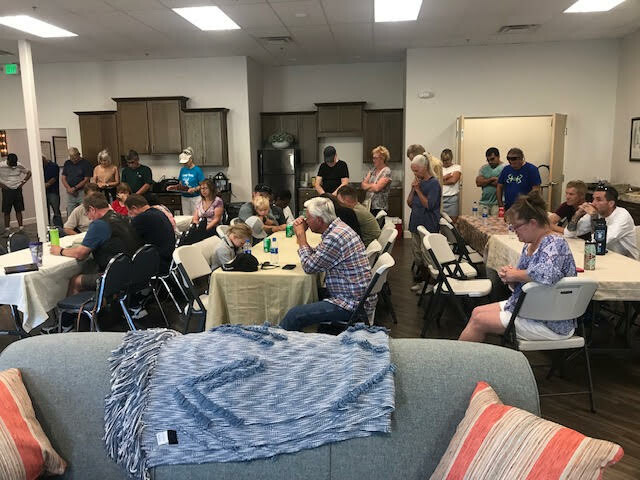 "Men's Quarterly Breakfast"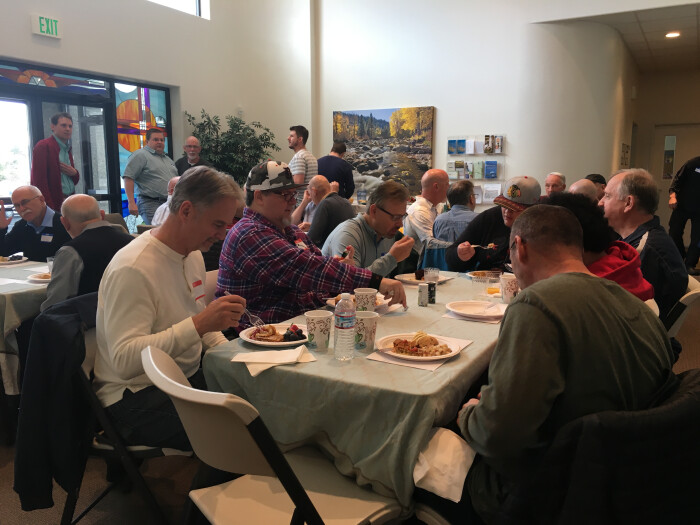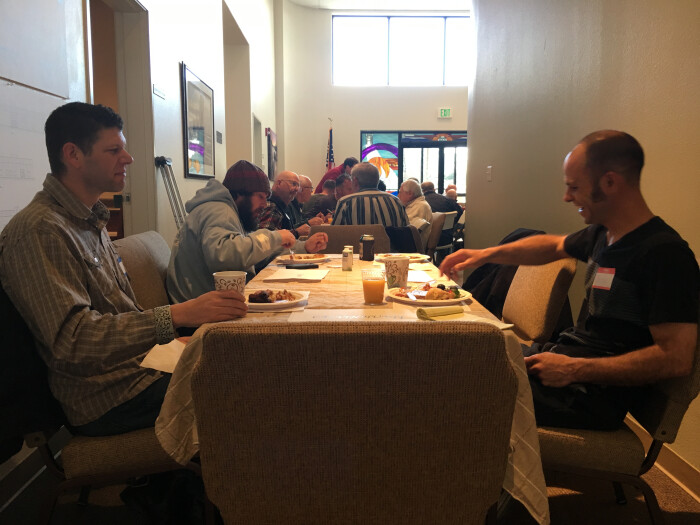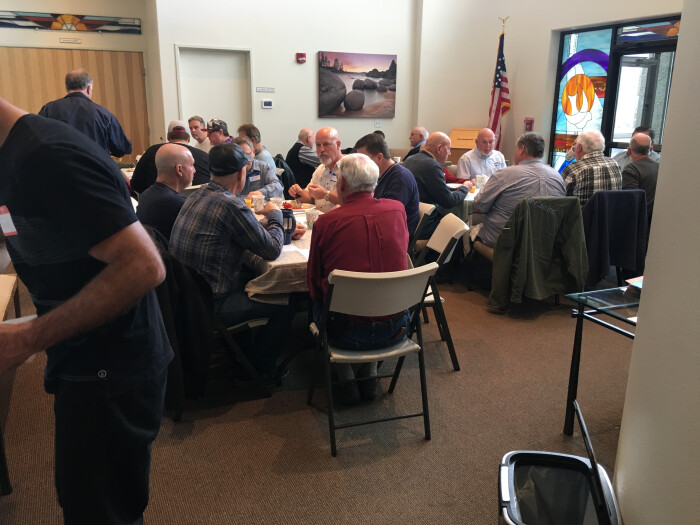 Special guest speaker: Olympic Gold Medalist David Wise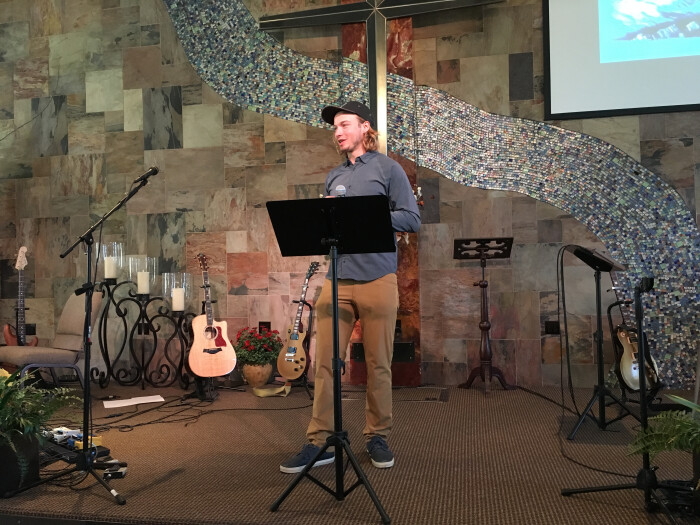 Here are a couple photos from the "Wiseman Bible Study" BBQ